"This is a delightful store.
The owner is charming, friendly and knowledgeable about her merchandise, the store is stocked with wonderful gifts, and there's even a resident pug...it's all fabulous!"
– L Gray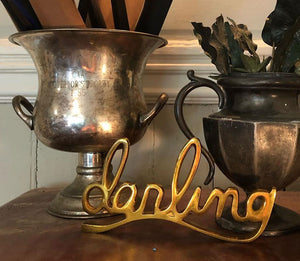 A store like no other...
Tucked away in the heart of Roslindale Village, our award-winning store is as original, creative, and quirky as its owner, Joanne Rossman and her pug Momo. Her shop is a measure of her undaunted search for whatever she finds beautiful, meaningful, funny, useful, quirky, comforting – in short, irresistible.

SIGN UP HERE to get alerts when new finds arrive!
...our online shop is always open!
Our Latest Greatest Finds!
We're open every day!
HOLIDAY HOURS
Mon-Fri: 11 - 5
Saturday: 10 - 5
Sunday: 12 - 5

OUR ONLINE SHOP IS ALWAYS OPEN

LOCATION
6 Birch Street
Roslindale, MA 02131
"Just walking into the store, happy greetings and beautiful things
make this one of my favorite little local spots."
– H A Tice
Follow me on Instagram
Here's where I pour out my heart and soul. I post daily on whatever is on my mind...my pugs (which I adore!), my past (checkered!), favorite dishes to cook (food is my savior) my store (just a bit)...all with a cocktail in hand no matter what time of day!